Treffpunkt LD Gebäude, Campus Duisburg, Uni Duisburg-Essen
Meeting point LD building, University Duisburg-Essen, campus Duisburg
Hier startet der Uni Lauftreff in Duisburg.
Here starts the university running group in Duisburg.
"LD" folgen.
Follow "LD".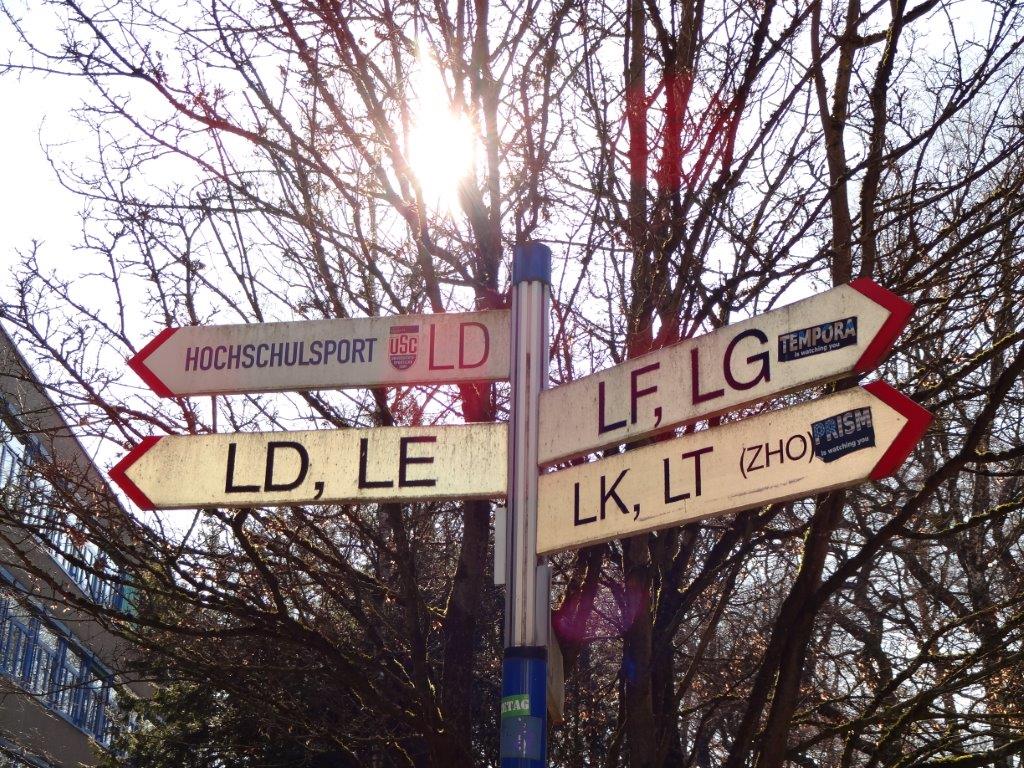 "LD" Eingang
"LD" entrance
Damen- und Herrenumkleiden befinden sich in der Tiefpaterre und der Hochpaterre.
Ladies and gents changing rooms are in the basement and raised ground floor.
Auch der USC Duisburg befindet sich hier.
Also the USC Duisburg is here.
Wegweiser durch "LD".
Signpost in "LD".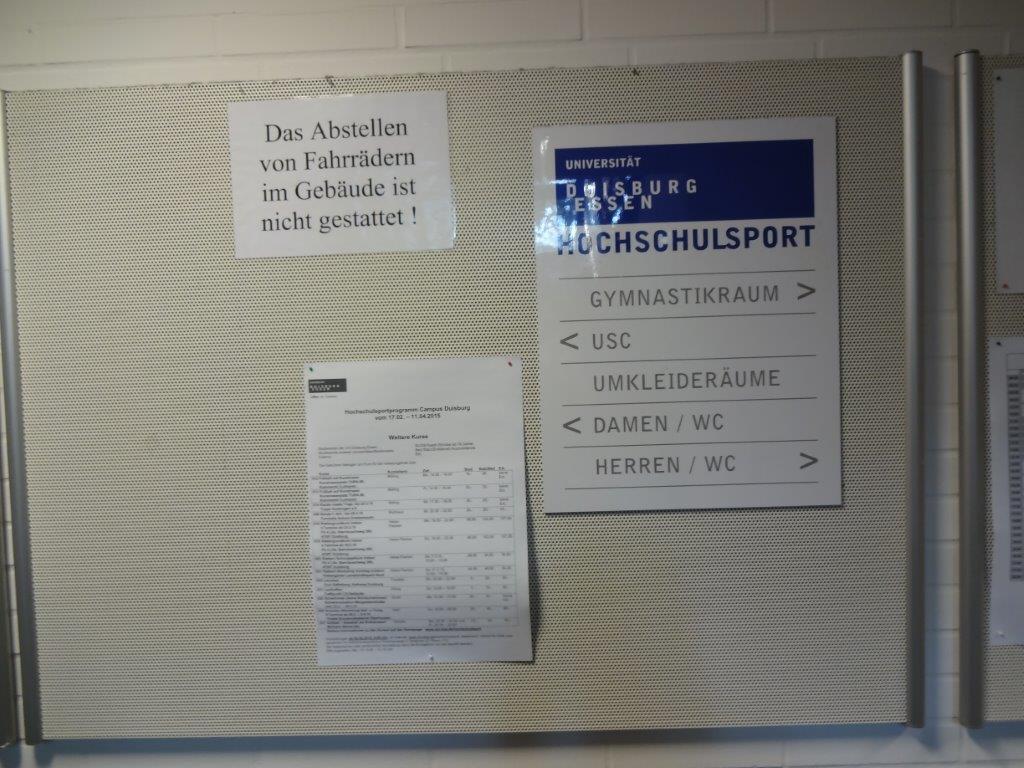 Damenumkleide mit Dusche und WC.
Ladies changing room with shower and toilet.
Herrenumkleide mit Dusche.
Gents changing room with shower.
Umkleide
Changing room
Dusche
Shower
Sehr wichtig: Nichts liegen lassen, was man behalten möchte.
Very important: Leave nothing in the changing room, which you still want to own.
Jetzt eine Runde Laufen.
Let's go running.
Treffpunkt
Meeting point
Treffpunkt "LD" Gebäude, Duisburg.
Meeting point "LD" building, Duisburg.
"Wir machen dich fit!" im Lauftreff Duisburg.
"We train you fit", in the running group Duisburg.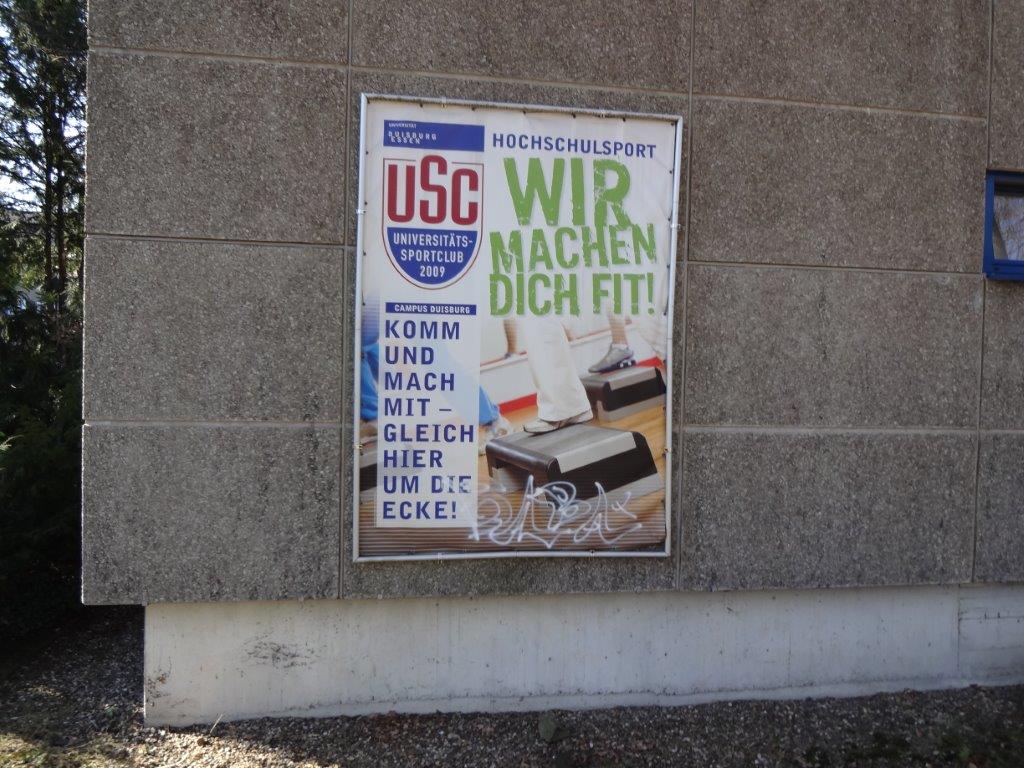 Sportgeräte zum Dehnen nach dem Laufen.
Sports equipment for stretching after the running.
3 Sportgeräte sind vorhanden.
3 pieces of sports equipment are available.
Die Übungen kann man sich hier ansehen: http://www.trimmfit.de/
You can see the exercises here: http://www.trimmfit.de/
Jetzt los laufen.
Let's start running.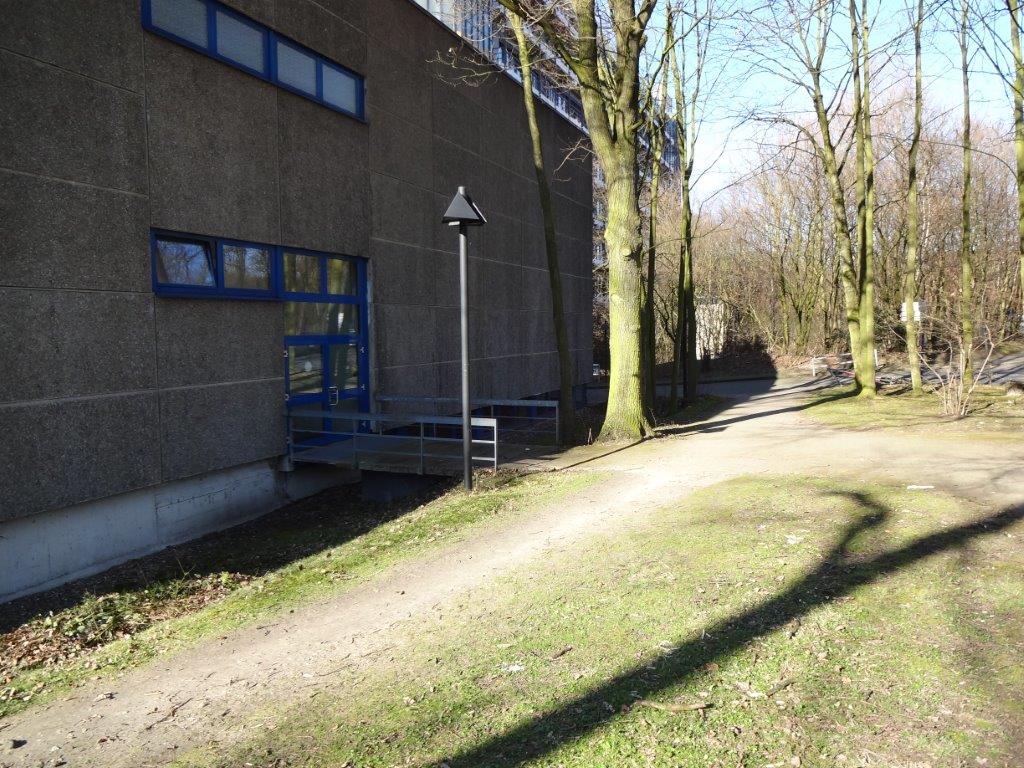 Bitte pünktlich zum Lauftreff kommen. Wir fangen immer s.t. an.
Please arrive on time to the running group.