Motivationsbrücke Lauftreff Uni Duisburg
Die Motivationsbrücke für die Läufer in Duisburg ist etwas besonderes, denn diese Brücke existiert tatsächlich.
Die Motivationsbrücke.
Genau hinschauen.
"Faul sein ist wunderschön"
"Born to be free"
 

"Ich würd's wieder riskieren"
"Müde vom Nichtstun"



"Faul sein ist wunderschön"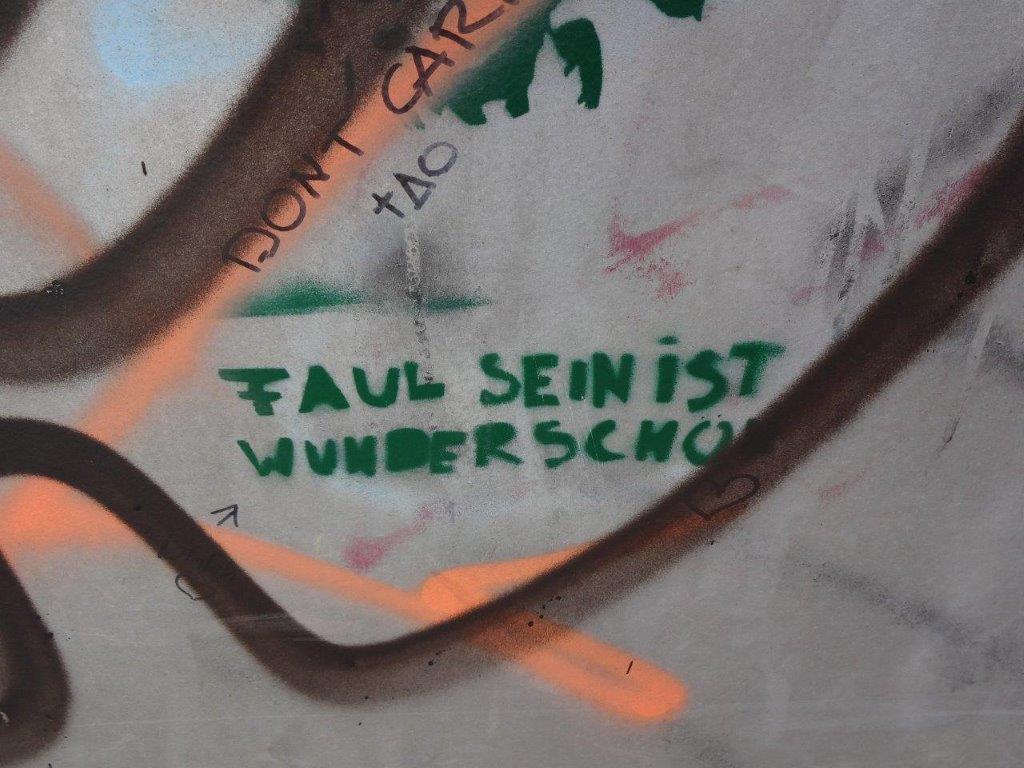 "Am Anfang scheint das Ziel so unmöglich!"
"Sei mal glücklich!"
"Tja, blöd gelaufen"
"Wovon träumst du nachts am häufigsten?"
"Vom Mond aus betrachtet spielt das Ganze gar keine so große Rolle"
"A kiss is the best way to shut a girl"
"Be happy"
"Jeder redet, keiner lacht"
"STAY High"
"Dienstweg nicht betreten"